John Kokinai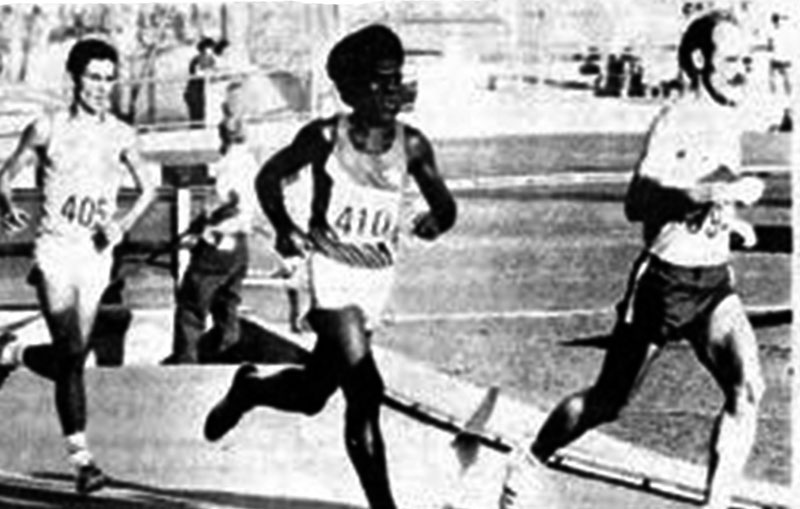 John Kokinai had a brief athletics career but it was packed full of highlights and performances that far surpass any of PNG's other distance running performances.
He had set some records that stood the test of time and brilliant challengers. His specialty was the track, running in the 5,000 metres, 10,000 metres, 3,000 metres steeplechase and the Marathon.
His exploits have also earned him the title of the top runner in the Pacific in the 1970s.
John made a promising start to his international career when he represented PNG for the first time in the 1971 South Pacific Games in Tahiti. His main rival was Fiji's Usaia Sotutu who was virtually unchallenged for many years. John claimed two medals – bronze in the 5000m and silver in in the steeplechase.
By the time the Guam 1975 South Pacific Games arrived John Kokinai had inherited the mantle of the Pacific Islands' top distance runner. Usaia Sotutu was past his peak, and John's main domestic rival, Ala Loi, had retired from the sport. New Caledonia's Alain Lazare had only just started to make his climb to the top. John's performances at the Games proved his worthiness of the title of Pacific's best.
John won all three distance races on the track by significant margins. He won gold in the 5000m finishing 15 seconds ahead of fellow Papua New Guinean Mike Joyce. In the 10000m his gold medal time was twenty-four seconds ahead of second place, and in the 3000m steeplechase he won gold by 22 seconds. He completed a remarkable Games by also winning silver in the marathon behind Alain Lazare.
With these performances John Kokinai was the toast of the Guam and the outstanding track and field athlete at the Games.
The following year in 1976 John joined Wavala Kali, Tau John Tokwepota to be in PNG's first ever Olympic Games Team in Montreal, Canada. In the Games John participated in the 5000m and marathon.
In the course of his career John set national records in five different events – 1500m, 5000m, 10000m, 3000m steeplechase and marathon. He still holds the national records for the 5000m and the 3000m steeplechase.
Based on these results John is PNG's best-ever distance runner. He died on 26 September 1992 at the age of 41 years.