Oe Ivaharia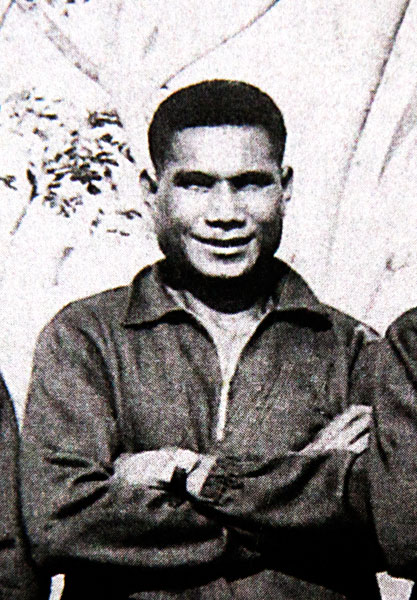 Oe Ivaharia hails from Lelefiru village, East Kerema in the Gulf province.
He was a pioneer athlete for PNG and won PNG's second medal ever in the South Pacific Games. This was a gold medal during the first South Pacific Games in Suva, Fiji in 1963. It was in his specialty event of Javelin within the Athletics discipline. He still holds a record in Javelin which still stands today.
Oe's athletics sporting career started during his service with the military, then known as the Pacific Islands Regiment (PIR), as he looked to maintain good health and fitness. It was through competing for the military club in the Port Moresby Athletics competition that his talent was identified, which led to his selection in the first ever team from the then Territory of Papua and New Guinea to compete internationally.
The team took part in the 1962 British Empire and Commonwealth Games held in Perth, Australia. Oe joined a team of twenty-one athletes from athletics, weightlifting, boxing and lawn bowls to compete at the Games. Despite still in the process of refining his raw technique Oe was able to finish a respectable eighth place out of twelve athletes, also finishing ahead of compatriot and fellow teammate George Heriot.
Oe's moment of glory for Papua and New Guinea came as part of the Territory's team to the first ever South Pacific Games to be held in Suva, Fiji in 1963.
After finishing in the top eight in the preliminary round to qualify for the final, Oe was the only athlete to throw over 60 metres in the final with a distance of 61.08 metres to win Gold for PNG, in the process beating out Pennisio from New Caledonia and Liga from Fiji to silver and bronze respectively.
Oe went on to compete again in the next South Pacific Games held in Tahiti in 1966.
His gold medal feat in the 1963 South Pacific Games has withstood the test of time as Oe remains PNG's only male javelin athlete to win a medal at the Pacific Games.