---
Athletes urged to watch what they consume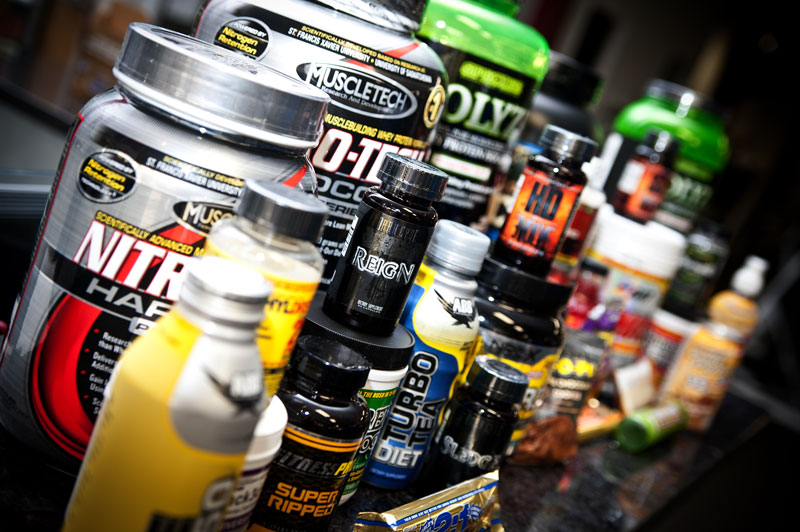 ARTIFICIAL DIET: The banned substance, 'Higenamine' can be found in most supplements. PHOTO: Sourced from No Bull Nutrition.
Papua New Guinea's elite athletes are encouraged to watch what they eat and drink to avoid being penalised for anti-doping violations in sport.
The PNG Sports Anti-Doping Organization (PNGSADO), continues to remind and educate all athletes about doping in sports and was recently made aware of concerns of a banned substance called Higenamine. This is a substance which can be found in supplements which are readily available for sale in shops.
The issue was raised by the Australian Sports Anti-Doping Authority (ASADA) after they found a high number of Australian athletes testing positive for the substance.
ASADA reported the issue on their website and outlined precautions for athletes to take when they are shopping for supplements during training.
Chairman of PNGSADO, Dr. Bernie Amof said this puts PNG athletes at risk as well especially, those in sports that use supplements regularly in their training and diet.
Dr. Amof said it is important for PNG athletes to know about doping in sport because it can cause them a lot of stress and cost them and their country medals if they fail tests and are penalised for rule violations.
With the Pacific Mini Games in December this year and the Commonwealth Games in april, 2018, coaches and managers must continue to remind their athletes of these risks.
"PNGSADO has always been involved with the PNG Olympic Committee, PNG Sports Foundation and all sporting federations in educating our athletes on doping in sport, and we will continue to provide that support so that our athletes can compete in a free and fair competition as they have prepared for," he said.
"PNGSADO continues to drive these issues through its Education & Outreach programs as a deterrent because there is no definitive cure for drug misuse or abuse in sport except education through behavioral changes, as is the case with other similar issues," Dr. Amof said.
Higenamine is classified as a Beta-2 Agonist (these type of substances allow lungs to take in more oxygen) and is prohibited in- and out-of-competition. Today it is found in many popular supplements.
Athletes are urged to take the following precautions as outlined by ASADA, to avoid any anti-doping rule violations;
1. Don't take supplements.
All supplements are risky, and none can guarantee 100% that they do not contain prohibited substances. Supplements can be accidentally cross contaminated by other substances made in the same factory, or can contain prohibited substances deliberately included by the manufacturer to ensure users get results, while failing to list the ingredient on labels.
Before you take any supplements, seek the advice of your doctor or sports dietician about whether you really need them, or whether changes to your diet or training program could get better results instead.
Many studies suggest there is little evidence that athletes need supplements given a well-balanced diet.
2. Choose a low-risk, tested supplement
If you choose to take supplements, despite the risk, consider using one which has been tested by an independent auditing company. Informed Sport and HASTA both offer testing before the product hits the shelf, and Informed Sport lists all tested products on their website. These do not give you a 100% guarantee, but are less risky than other non-tested supplements.
3. Check the ingredients
DO NOT take a supplement if you do not know the ingredients. Since ingredients can have more than 20 different names, not every version is listed.
4. Follow the guidelines
Like the Australian Institute of Sport, PNGSADO also issues guidelines to help sports and athletes know about the risks of taking substances that could be categorized as illegal. All athletes are encouraged to check with PNGSADO and the PNG Olympic Committee on the list of banned substances and guidelines for use of certain substances.
5. Educate yourself
Athletes are encouraged to learn more about doping in sport and can get more information on this from the PNG Olympic Committee and PNGSADO.
PNGSADO advises that banned substances are not only the illegal drugs we know but can also be found in regular medication, supplements and certain food stuff.
"It is important that elite athletes know what they are putting into their body because they can be tested at anytime, anywhere," Dr. Amof said.
The Papua New Guinea Olympic Committee shares similar concerns for PNG athletes who are continuously preparing for major international events throughout the year.
Athletes are encouraged to eat a more balanced meal with local food from the gardens and markets and not rely too much on supplements.