Home › News › Four sporting legends to join Sports Hall of Fame
---
Four sporting legends to join Sports Hall of Fame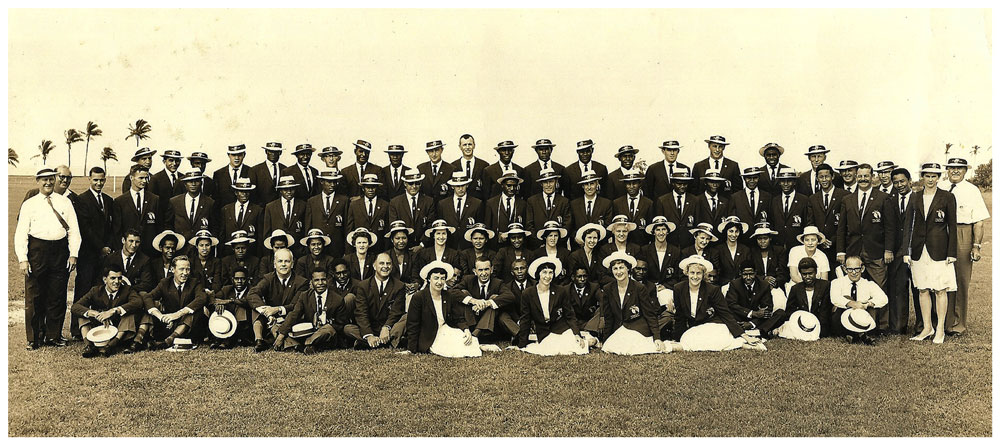 EARLY TEAMS: A picture of athletes and officials who represented the Territory of Papua & New Guinea in the 1960's. FILE PHOTO.
Four Papua New Guinea sporting icons will be immortalized in the country's sporting history when they are inducted into the Papua New Guinea Sports Hall of Fame this year.
They will be inducted in a ceremony which will be held on Thursday, November 16 at the Paradise Cinema's Premium Lounge at the Vision City Mega Mall in Port Moresby.
The four former athletes hail from the sport of athletics and were dominant figures in the 1960s to 1970s era.
Through their contribution in a career of successful sporting achievements for PNG sports they are now being recognized as some of this country's greatest sports men and women.
Their induction into the Sports Hall of Fame means they join a special elite group of former athletes whose achievements and records are forever appreciated and acknowledged as they continue to inspire different generations.
They will join seven other Hall of Fame members which include Sir John Kaputin (athletics), Edward Laboran (athletics), Jackson and David Seeto (weightlifting), Tumat Sogolik (boxing), Salitia Pipit (athletics) and Nigel Cluer (swimming).
Secretary General of the PNG Olympic Committee, Auvita Rapilla said athletes have always inspired the nation through their achievements and success on the sporting field and also their positive image off the field.
"We are delighted to induct these four PNG champions into the Hall of Fame and I look forward to their announcement at the ceremony," she said.
The Sports Hall of Fame is presented by the Papua New Guinea Olympic Committee and is held every year to commemorate the life and achievements of PNG's sporting icons.
PNG Olympic Committee is selling tickets for the event at K150 per head. To buy a ticket or for more information, contact the PNGOC Marketing team on 323 0114, 325 1411 or email events@pngoc.org.pg