---
Mendi welcomes OVEP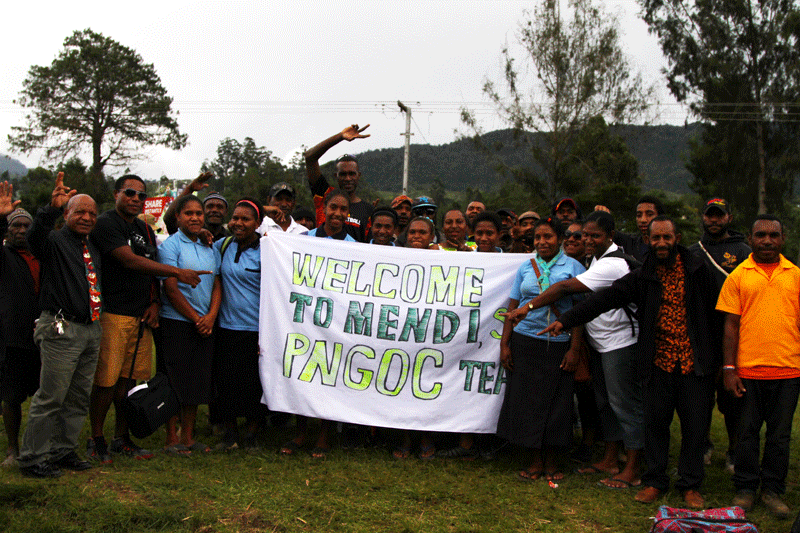 WELCOME: Students, teachers and sports officials welcome the OVEP team to Mendi at the airport. PHOTO: A. Molen/PNGOC.
It was very warming to see students from the North Mendi and Kumin Primary Schools welcome the Papua New Guinea Olympic Committee's OVEP team to Mendi this afternoon.
The students had a banner which they quickly did up this morning and were there with their teachers and headmasters to greet the team.
President of the Mendi Basketball League, Tim Mako, his executives and some local athletes as well as curious onlookers were also there with many pleased to see the PNG athletes.
Team PNG H.E.R.O athletes, Dia Muri and Betty Angula from basketball and Andrew Molen from Karate with OVEP programme coordinator, Shareena Tanabi touched down at the Mendi airport around 1pm today where they will be running the programme with two schools there.
The first visit will be to North Mendi Primary School tomorrow followed by Kumin Primary school on Friday.
Muri and Angula will also be holding a coaching clinic with local basketballers on Saturday as part of the PNG Basketball Federation's development programme.