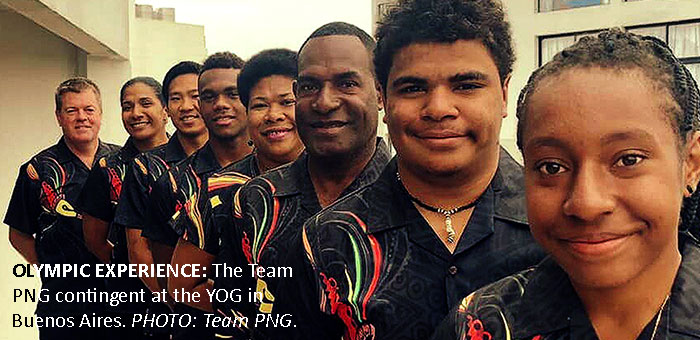 Olympic learn and share
The Youth Olympic Games (YOG) are not just about sports. It is a sporting event for young people aged from 15 to 18 years old.
In addition to the sporting events, high level competition athletes also have the opportunity to participate in a Culture and Education programmes.
These programmes focus on the themes of Olympism and Olympic Values, Skills Development, Well-being and Healthy Lifestyle, Social Responsibility and Expression Through Digital Media.
Throughout the entirety of the YOG, athletes are able to participate in a number of athlete and cultural educational activities.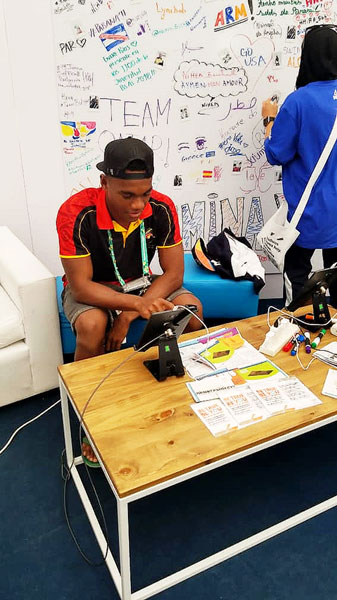 OUTSIDE OF SPORT: Kalate participating in an activity after his competition at the YOG. PHOTO: Team PNG.
These include 'Chat with Champions' where young athletes have the chance to speak with former Olympians and share and learn from personal experiences.
Athletes are also put through the 'Athlete Accelerator' where they go through various physical tests under the guide of professionals present to help athletes improve technique. All these happens in the Olympic Village and various other venues.
Team PNG's 100 and 50metre breaststroke swimmer, Leonard Kalate recently visited the 'Athlete 365' where he learned about anti-doping in sport.
Athletes are also able to take part in the Play True quiz which is available in 36 different languages. This tests their knowledge of Anti-doping in Sport, participants also have the chance to speak directly to World Anti-Doping Agency representatives to learn more about their roles and responsibilities.
[ Back to News ]