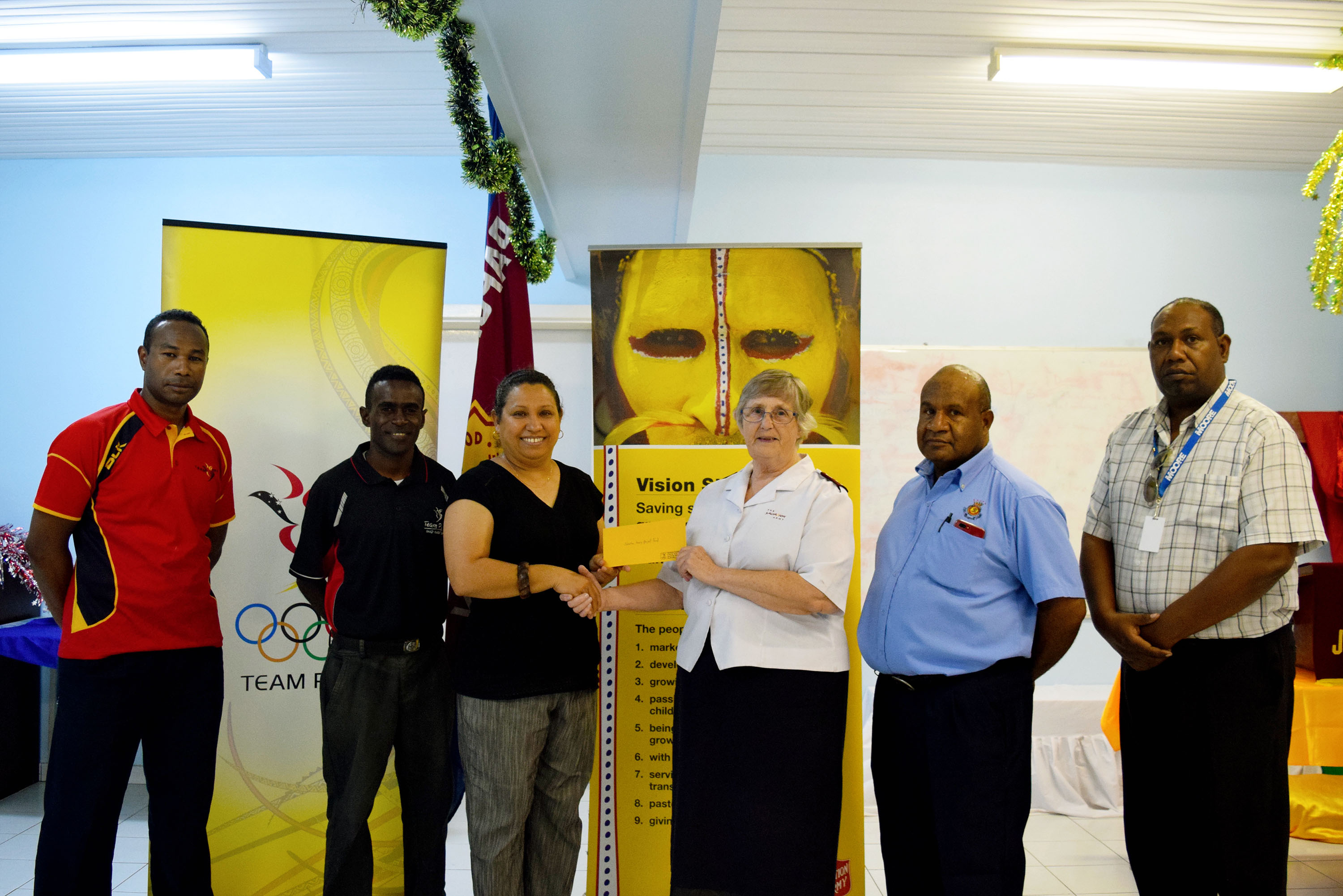 Team PNG donates to earthquake recovery
The Papua New Guinea Olympic Committee presented K10,000 to the Earthquake recovery efforts being carried out in Hela province.
Secretary General of the PNG Olympic Committee, Auvita Rapilla made the presentation to Captain Christine Gee of the Salvation Army at their headquarters in Port Moresby.
The Salvation Army is involved in the recovery and reestablishment of vital services in the province.
Captain Gee said they plan to use the funds to help with the recovery of a health centre that is run by the Evangelical Church of PNG (ECPNG).
"Many ECPNG-run health facilities were very badly damaged during the earthquake and as they serve a large population we feel it is a very worthy cause to help them get reestablished and fully functional," Gee said.
PNG Olympic Committee made a commitment earlier in the year to donate funds to assist in the relief efforts. It raised the funds through the sale of Team PNG merchandise for the Commonwealth Games this year.
"It was a very unfortunate event which resulted in a lot of loss and we hope this contribution can help in assisting the people rebuild their lives and their homes," Rapilla said.
Lives, property and belongings were lost in the 7.5 magnitude earthquake that struck the province on February 26 this year at 3.44am.
Captain Gee thanked the PNG Olympic Committee and Team PNG for the support saying that the donation will greatly assist them in their work in the disaster torn area.

PHOTO CAPTION:
GOOD CAUSE: Team PNG athletes, Andrew Molen and Nigel Bana presenting the cheque with PNGOC Secretary General, Auvita Rapilla to Captain Christine Gee of the Salvation Army. With her is Charlie Clement and John Raga. PHOTO: PNG Olympic Committee.
[ Back to News ]