David Seeto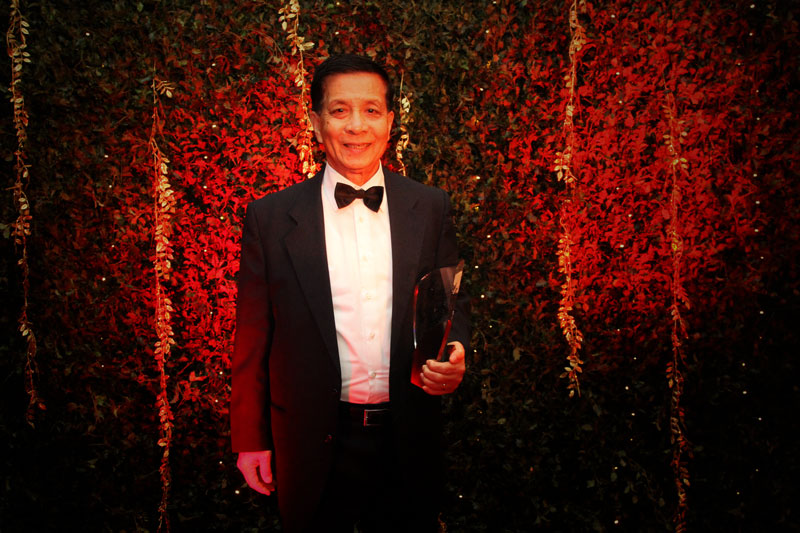 David Seeto. Inducted into the PNG Sports Hall of Fame on November 26, 2016. PHOTO: A. Molen/ PNGOC.
Sporting Achievements
Together with his older brother Jackson, David laid the foundation for the sport of weightlifting in Papua New Guinea.
It was David who was the first of the two brothers to represent the then Territory of Papua and New Guinea when he travelled with our first ever team to an international multi-sport event as a member of the team to the 1962 British Empire Games in Perth, Australia. David finished in 8th position in the 56kg category with a combined total of 219.99 kg.
With weightlifting not on the inaugural South Pacific Games programme of 1963, David's next representative honours came at the 1966 South Pacific Games in Noumea, New Caledonia when weightlifting was added to the sports programme.
David went up against his brother Jackson in the Featherweight Division, winning a silver medal behind his brother with a total weight of 247.5kg, part of a historic sibling gold and silver medal finish. After that result, the brothers decided they would compete in different divisions at future Games.
BIG LIFT: David Seeto in action. FILE PHOTO.
At the 1969 Port Moresby South Pacific Games, competing in front of his home crowd, David competed in the Featherweight division where he won the gold medal with a total of 262.2kg.
Two years later, in the 1971 Tahiti South Pacific Games, David won the gold again in the Featherweight Division with a total lift of 260 kg.
David together with his brother competed in his last South Pacific Games at the 1975 Guam Games and like his brother he finished a respectful fourth in his division.
With a representative career spanning over fourteen years including being part of PNG's first ever teams to the British Empire Games, now known as the Commonwealth Games, and South Pacific Games culminating in two gold medals and a silver, David rightly deserves recognition as a Papua New Guinean sporting legend.