Jackson Seeto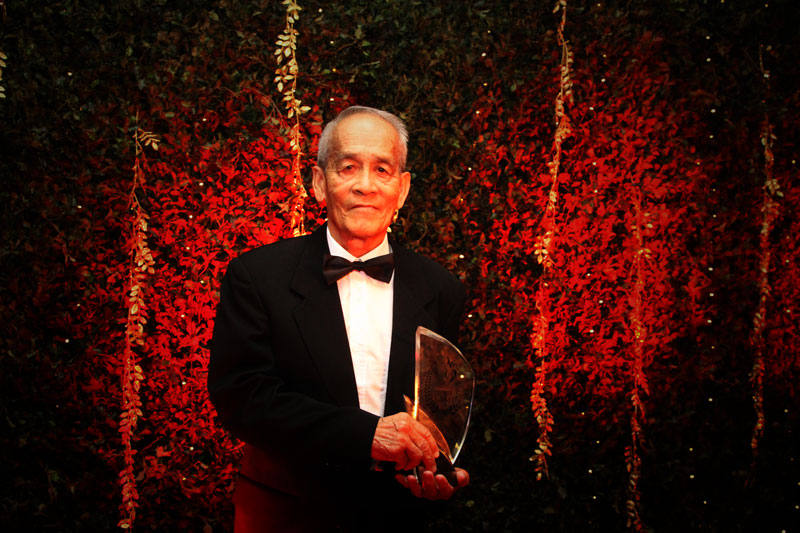 Jackson Seeto. Inducted into the PNG Sports Hall of Fame on November 26, 2016. PHOTO: A. Molen/ PNGOC.
Sporting Achievements
Jackson is one half of the famous Seeto brothers, who together were trailblazers for the sport of weightlifting in this nation. Although for Jackson his international representative career for the then Territory of Papua and New Guinea began in the sport of basketball at the first South Pacific Games in Suva, Fiji in 1963.
With weightlifting not on the programme for the first South Pacific Games and Jackson, being a good all-round sportsman, he was selected for the Basketball Team, which went on to win the bronze medal.
The next South Pacific Games held in 1966 in Noumea, New Caledonia, did see the sport of weightlifting make its debut on the Games programme, allowing Jackson to compete against his younger brother David in the Featherweight Division. Jackson won this tightly contested division with a total of 250kg. Only marginally behind him was David with a total of 247.5kg. A unique feat that saw the Seeto brothers win gold and silver for PNG.
The experience convinced the brothers to compete in different weight divisions moving forward and so in the 1969 Port Moresby South Pacific Games, competing in front of his home crowd, Jackson won the gold medal in the Bantamweight Division with a total of 247.20 kg.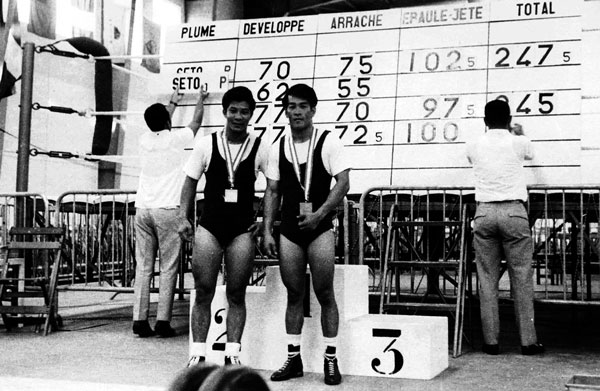 CHAMPIONS: Jackson (right) with brother, David. FILE PHOTO.
Two years later, in the 1971 Tahiti South Pacific Games, Jackson competing in the Flyweight Division, won his second South Pacific Games bronze medal with a combined total of 217.5 kg. It was also at these Games that saw Jackson given the honour of being one of two flag bearers for the team at the Tahiti Games. In the pre-Independence era the territory of Papua and New Guinea had two official flags.
Jackson went on to compete in his fifth South Pacific Games at the 1975 Guam Games, adding to his remarkable sporting career as an athlete who had competed in the first five South Pacific Games. Jackson finished a respectable fourth at those Games.
Perhaps more commonly associated together with the exploits of his brother, there is no doubt that Jackson equally deserves individual plaudits for his own sporting accomplishments and the recognition of being one of PNG's finest sportspersons.