Naomi Taraingal Polum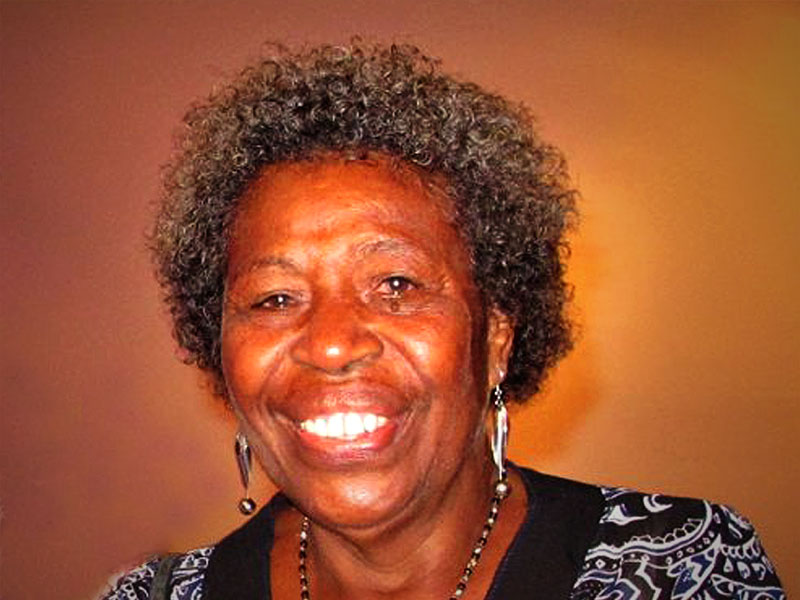 Naomi Polum is a name synonymous with athletics in Papua New Guinea and the Oceania Region. Athletics is a part of her life having participated and represented PNG as an athlete and then as a coach and administrator. She reached the highest levels of competition in the region and reaped some of its best awards.
In her prime, she was one of the fastest women in Papua New Guinea.
Naomi Taraingal Polum She first became involved with the sport in 1964 when she participated in the regular Gazelle Athletics Competitions at the Queen's Elizabeth Park in Rabaul, East New Britain Province.
She won her first senior national championship in Rabaul in 1965 when she was a student at Malabunga High School. The following year she was selected to be one of Territory Team to the 2nd South Pacific Games in Noumea, New Caledonia where she won her first ever medal in international competition with a bronze medal in the 100m in the time of 13.2 seconds. She also won a bronze medal as part of the Territory women's 4x100m relay team.
On home soil in the 1969 South Pacific Games in Port Moresby Naomi competed in four events (100m, 200m, 80m hurdles and 4x100m relay) and won the gold medal with her team mates in the 4x100m relay, silver in the 100m, silver in the 80m hurdles and bronze in the 200m. A fantastic haul of four medals at the home Games.
Naomi competed again in the 1975 Guam South Pacific Games in competed in four events, the 100m, 200m, 100m hurdles and the 4x100m relay, winning another bronze medal in the 100m hurdles.
In her last Games in the 1979 South Pacific Games in Suva, Fiji Naomi was in the form of her life and recorded a series of personal best performances. As a national representative elite athlete in four South Pacific Games, she was given due recognition and awarded the honour of being the PNG Team flag bearer at the opening ceremony.
Naomi collected another three medals at these Games, winning the bronze in the 100m, the silver medal in the 200m and bronze in the 4x100m.
Naomi competed at the elite level for PNG sport for fifteen years. After completing her competitive career as an athlete Naomi transitioned into a coaching and sports administrative career; becoming a mentor for many of PNG's next athletics stars.
To her credit, Naomi has coached athletes in Team PNG to three Olympic Games in Atlanta, Sydney and London.
With an impressive haul of medals and her commitment to the sport and its athletes over her lifetime, Naomi has been the worthy recipient of many accolades recognising her significant achievements both on and off the track for athletics in PNG.