Raki 'Rex' Leka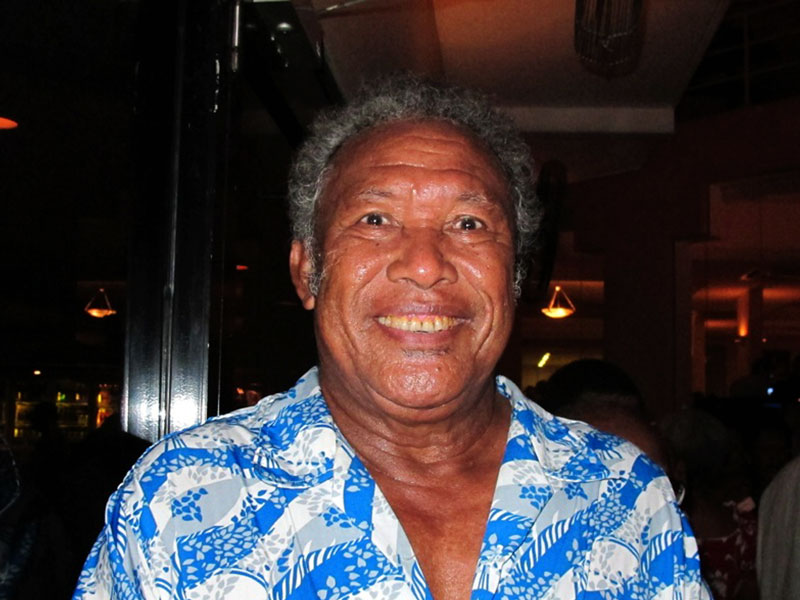 Raki Leka had a talent for sports and excelled in almost every event he participated in. From his early school days at Kwikila and Sogeri High Schools, it was clear that this young man was a born athlete.
This young man made his name in athletics competing in the field of Decathlon, an event that utilised his multi-skilled talents.
Raki Leka's sporting development was intertwined with his schooling both at Kwikila and Sogeri High Schools; and it was his all around sporting prowess that no doubt led to his exploits as an all round track and field athlete in the decathlon.
While undergoing teacher's training at Port Moresby Teachers Training College he was eventually selected to represent the Territory of Papua and New Guinea at the Inter-College Meet in Sydney (ASOPA). From there Athletics became Raki's preferred sport.
Fortunately for Raki he came under the wings of Bruce McKenzie from the YMCA Club who was the Assistant Coach to Chief Athletics Coach John Cheffers from Melbourne Australia. Bruce started developing the talent of Raki Leka and his other colleagues in late Peiwa Waea and Kila Raula also from the Central Province. This was shortly before the South Pacific Games of 1969.
Raki was selected for the 1969 SP Games in Port Moresby and competing in front of the home crowd, Raki won the decathlon with a score of 6185 points, 175 points ahead of his nearest rival. The victory put Raki down in the history books as the South Pacific Games first ever decathlon gold medalist.
Competing again at the 1971 South Pacific Games in Tahiti, Raki performed outstandingly to claim two silver medals; one in the decathlon and one in the 110 metre hurdles.
Raki's gold medal in the decathlon was PNG's only win in the event at the Pacific Games until Robson Yinambe's emulated the feat at the 2015 Port Moresby Pacific Games.
Competing in the Decathlon, Raki broke the PNG National Record in the 110m Hurdles with a time of 14.84 seconds. This record stood for more than 40 years form 1971 until 2012 when was broken by Wala Gime, who ran 14.81 seconds.
Being a good Decathlete, Raki was a fine all-round athlete, and as such still figures prominently on the PNG All Time Best Lists in many events.